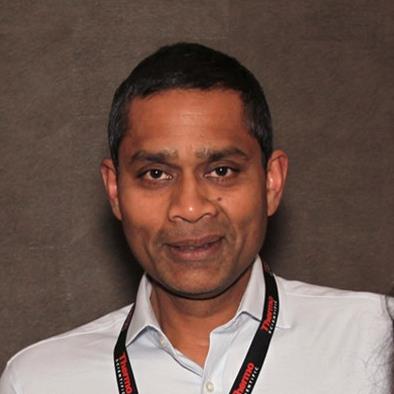 Professor Basky Thilaganathan
Basky Thilaganathan was appointed Director of Fetal Medicine at St George's Hospital in 1999. His research interests are focused on Maternal-Fetal medicine, with a particular interest on pre-eclampsia, fetal growth restriction and stillbirth. He undertook his undergraduate training at King's College London, where he obtained a BSc in Genetic Engineering (1985) and MBBS (1988). He completed his postgraduate training at King's College London and St Bartholomew's Hospitals, culminating in attainment of MRCOG (1995), MD in Fetal Medicine (1996) and Certificate of Completion of Training (1998). He was awarded the Fellowship of the Royal College of Obstetricians and Gynaecologists (FRCOG) and an Honorary Doctorate (PhD) from Uppsala University in 2007.
He has authored two undergraduate and six postgraduate text books in obstetrics and fetal medicine. He is the Clinical Director of the Tommy's National Centre for Maternity Improvement located at the RCOG/RCM and is Editor Emeritus of Ultrasound in Obstetrics and Gynaecology, the medical journal affiliated to ISUOG. He is a Council Member on the Royal College of Obstetrics and Gynaecology (RCOG) and represents the RCOG on the UK National Screening Committee and the Department of Health Saving Babies Lives Care Bundle oversight committee. He is also the Clinical Lead for the first dedicated high-throughput cfDNA screening NHS lab to undertake cfDNA aneuploidy screening (NIPT) in pregnancy (www.theSAFEtest.co.uk).
He has authored over 300 peer-reviewed publications in indexed journals. His major research interest is placental dysfunction leading to pre-eclampsia, fetal growth restriction and stillbirth. He has led on the implementation of algorithm-based personalised care at St Georges which has led to a 80% reduction in preterm pre-eclampsia, 40% reduction in fetal growth restriction and 35% reduction in stillbirth/neonatal death over the last three years.